"This is the best wig I've seen. Many may say that 300$ is a lot to spend on a wig but it's really affordable,and as a wig manufacturer,the price of lace sky-rocketed after the pandemic not to mention the price of labor for hand-ventilation of the wigs. I love geniuswigs."
– Dawnbell
"I ordered a Glueless kinky straight pre plucked wig with kinky edges. It is very natural looking. The edges on the wig blend in with my own effortlessly.I am pleased with my purchase and I will order again very soon."
– Erica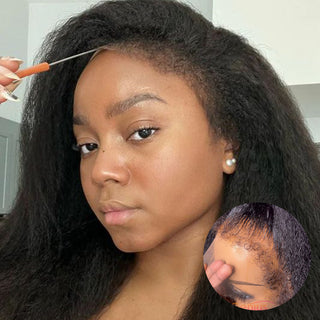 "It was my first time ordering a wig from geniuswigs and this is hand down the best wig I've ever purchased. The wig is fire, it's a true 250 density wig and the lace is actually real HD. I have never received such good customer service before. The products are exactly as described."
– Aleah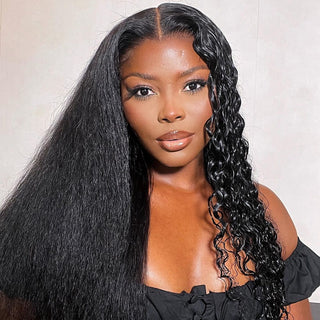 Wet & Wavy
High-quality wet and wavy wigs offer you two very different styles, your hair could go from silky straight to a bouncy curl, and vice versa effortlessly
Blog
Here you will find frequently asked questions about our products and website.
KinkyCurlyYaki wigs are excellent for new naturals or for giving your natural hair a break from everyday styling. They offer both versatility and excellent protective hairstyles. Wigs help you avoid having...
What is better than one style? Two styles of course. Luckily that is exactly what you could get with a wet and wavy wig from GeniusWigs. Our high-quality wet and...